(c) 2020 The Priceless Journey
Our 2020 EOY Celebration [Recap] From An Audience Perspective
Oh the anticipation, the night had finally arrived.
Me and my daughter, a 6-year-old aspiring dancer, and my date for the night, were so excited to be at the Dancing the Journey Overcoming the Darkness event for The Priceless Journey.
You see, I have a special place in my heart for the work they are doing because before a turn of crazy events, I was doing it right alongside Sarah and her amazing team. So the opportunity to celebrate what God has done through this ministry since my departure was such a joy.
We walked into the performance center and were met with smiling faces that handed us a lovely package with the original You are Priceless devotional, the new You are Priceless booklet, and a program with the night's events. We were shown to our seats and couldn't wait for what the night held for us.
Not long after we were seated, a special guest artist, Dr. Louis Claussen, serenaded all those in the auditorium with beautiful piano arrangements.
The program began with the national anthem and a brief welcome explaining how the night's event proceeds would go to the production of the Spanish resources. So exciting!
Then… it began… dancers take their places and the night was off to a breathtaking start
They leaped, swayed and spun across the stage. Exhibiting a high level of skill, but also a grace that could only come from the throne room of heaven.
There were some fun upbeat numbers. My daughter's favorite was the "Super Savior" piece performed by Karla Ledoux (the artistic director of the event) and Ryan Bogart.
She enjoyed it so much because they were dressed up like superheroes!
As the night went on Dr. Claussen took the stage and performed a beautiful rendition of How Great Thou Art.
Then the Vice President of TPJ, Candia Marie, took the stage.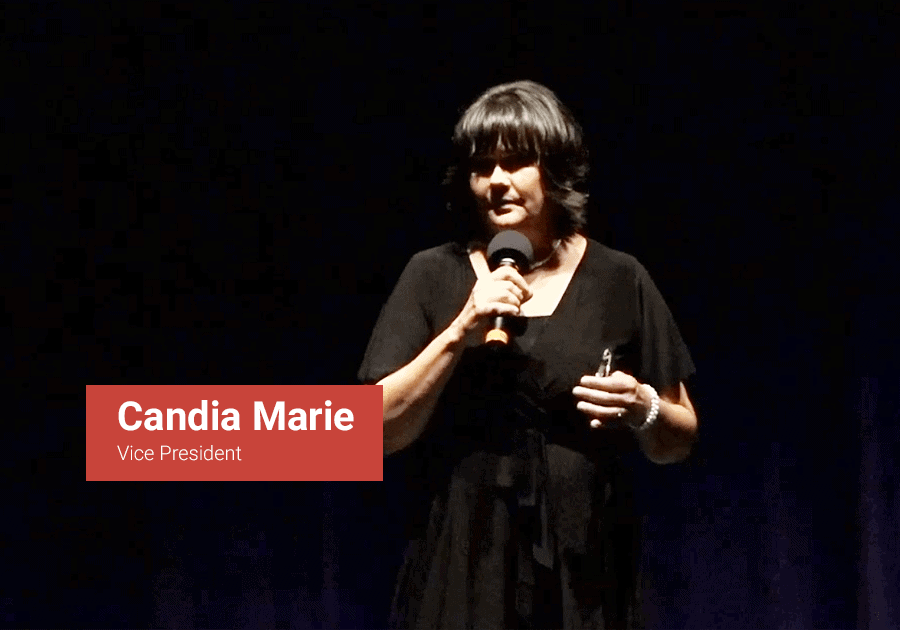 She shared her incredible testimony of how God had redeemed what she wasn't sure was redeemable. How He took what she thought was worthless in her story and has brought purpose to it- beauty from ashes. She shared how TPJ has helped her grow in embracing the fact that she is truly Priceless and what an honor it is to share that message, mission and theme with the people they serve and minister to.
Right after Candia shared, the dancers took the stage for one more performance before intermission. It was my favorite part of the night.
It was to the song "O My Soul" where they all started out with sashes that read things like worthless, unwanted, invaluable.
Midway through the segment, they freed themselves from those labels and revealed – worthy, wanted, and valuable.
It packed a punch and so spoke to what TPJ is all about.
We were left with that message and conversation filled the air during intermission.
There wasn't a dry eye in the room as everyone reflected on the lies they bare and the truth that sets them free.
After a brief intermission, we were swept away by the dancers sharing their gifts and talents with us. They interpreted the story of the woman at the well in the gospels through dance.
Then Alan Wilkett, board member and a renowned human trafficking advocate, shared his heart
Alan shared the realities of so many hurting people and how TPJ is coming beside them to offer resources to help them find ultimate healing, freedom, and hope.  Women who can embrace the reality that, they too are priceless. No matter their experience, what has been said about them, who they've been told they are, or who they think they are.
It was powerful and made me so excited to be a part of this night and help raise funds for the ones still needing the message of the gospel shared in TPJ's resources.
The ballerinas took the stage for more dazzling performances, this time with a live vocalist.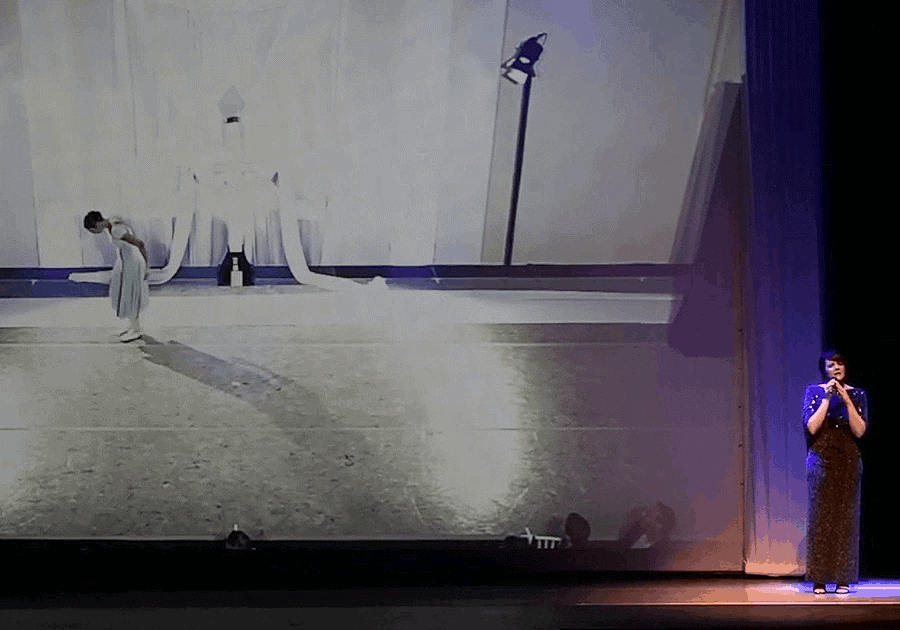 One of my favorites, "Up and Overcome" was a beautifully, uplifting piece. It provided a perfect segway as we then heard from the Keynote Speaker and Founder of TPJ, Sarah.
Sarah passionately shared her heart about how God used her story and her experiences. How God prepared her to lead this non-profit. How the mission of the Priceless Journey is her heartbeat, who once was the girl that needed this message as well.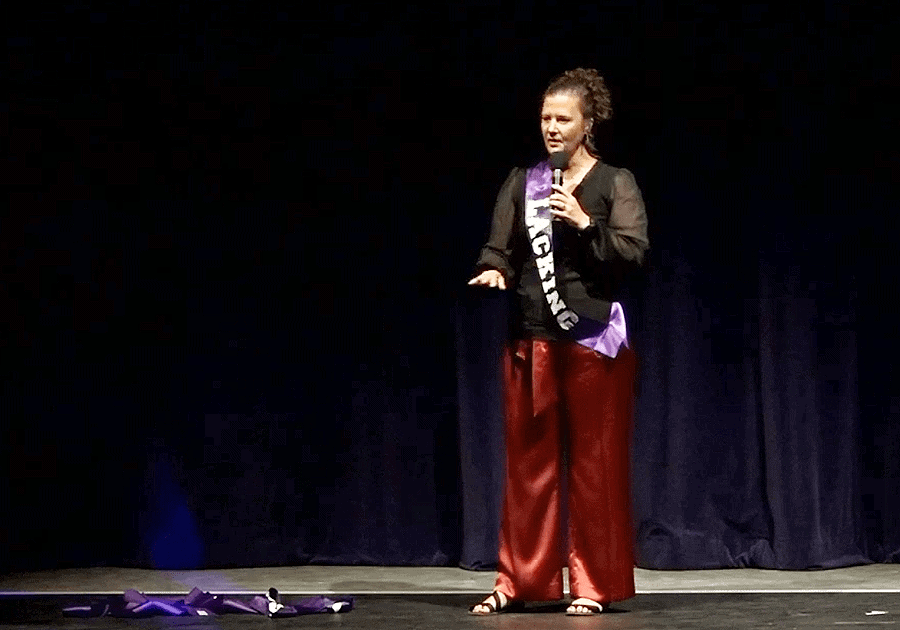 Sarah shared how we are each created with unimaginable value. God desires to help us all come to a place where we recognize ourselves as trophies of His grace no matter what has come to be known as our story.
She eloquently shared her heart and desires for TPJ. She was amazing!
Before we knew it we were ushered into 2 more dance pieces.
While the event seemed to fly by, I left encouraged, inspired, and thankful for this ministry and what they are accomplishing in the name of Christ.
I'm so glad I was able to attend and support this ministry that is reaching out to all God allows them to, so they can proclaim the name of Jesus.
They truly are equipping many to embrace the journey of freedom. It was a lovely night!
Thanks for going back through it with me!
I look forward to next year as God continues to use this ministry to help reach more with the message of hope that – You are Priceless!
If you missed it, I encourage you to get tickets to their next performance on April 18th.
It's going to be amazing!
https://thepricelessjourney.org/wp-content/uploads/2020/11/dance-relevetion-eoy-recap.png
630
1200
Ivory
https://thepricelessjourney.org/wp-content/uploads/2021/11/priceless-journey-2021.png
Ivory
2020-11-19 15:17:23
2020-11-19 17:23:01
Our 2020 EOY Celebration [Recap] From An Audience Perspective