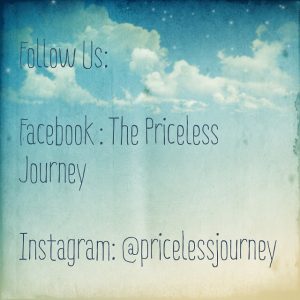 We are excited to announce that we will be hosting some giveaways of our new book You Are Priceless. Please follow us on Instagram (@pricelessjourney) or Facebook (@thepricelessjourneyinc) to keep up to date on these contests. We are going to have fun giving away books, lipsticks, t-shirts, pendants, and more. You will not want to miss this!
We will be running contests up to our book release on May 16th. We promise that this book will not disappoint. It's a book filled with 30 testimonies from women like you and I. Women who have been through the darkest valleys and somehow come through on the other side. Life is filled with some ugly trials but in this book we learn how to look back with eyes that embrace the message of the cross. Eyes that see redemption! We have found beauty in the ashes and it's our hope that you will too!
May no woman be left behind! May the masks come off as we embrace our true identity in Christ and become all that He has called us to be. You and I were made for so much more! May we live with purpose and eyes fixed on God's beautiful plan for our lives!
https://thepricelessjourney.org/wp-content/uploads/2021/11/priceless-journey-2021.png
0
0
Sarah
https://thepricelessjourney.org/wp-content/uploads/2021/11/priceless-journey-2021.png
Sarah
2018-05-01 16:28:19
2018-05-17 11:27:38
Win a Free Priceless Book