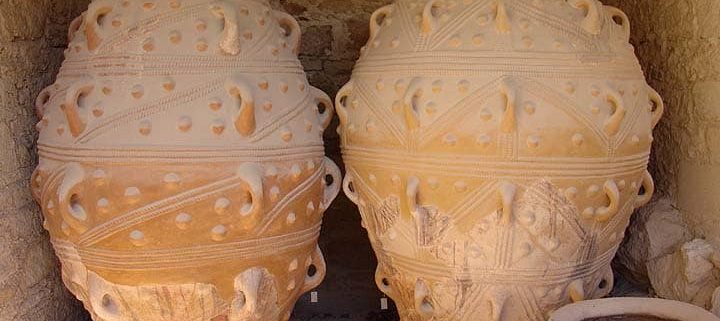 But we have this treasure in jars of clay to show that this all-surpassing power is from God and not from us. (2 Corinthians 4:7, NIV)
What is the treasure hidden inside the jars of clay?  Why would God use jars of clay to hide treasure?  Does God's power hold the jars together?  Is God's power holding you together?  Let's explore the answers to these questions and find out how great our God is!
Treasure ~ "thesauros" in the Greek
The treasure that Paul is speaking of in this verse is mentioned in 2 Corinthians 2:14.
"But thanks be to God, who always leads us in triumphal procession in Christ and through us spreads everywhere the fragrance of the knowledge of him."
The fragrance is the treasure found in the jars of clay.  Not just any fragrance.  The fragrance of Christ and the knowledge of who He is.  The knowledge of God's transforming grace and His love that gives us a choice to live in eternity with Him.  This fragrance changes us when we smell it.  God's grace cannot touch a life without making remarkable changes.  Does the aroma of your life leave a beautiful scent, so people see Jesus in your life?  What kind of fragrance do you possess when you enter a room?
Clay Jars ~ "ostrakinos" in the Greek
God did not choose fine china to hold His most precious treasure.  He chose jars of clay.  Why would God choose jars of clay to hold the most beautiful fragrance?  Well, we are the jars of clay.  We are fragile just like the jars made of clay.  The jars are common, fragile, of little value in themselves, and will break sooner or later.  It's what's inside the jars that makes them priceless.
The message of the Gospel is inside and no price tag can be put on Salvation.  The power of God is inside and no one can put value on God's Power.  We too hold the power of God inside of us and we are privileged to be called sons and daughters of God.  We may be fragile, we may break at times, but our value is priceless because of the One who lives inside of us!
Power ~ "dunamis" in the Greek
God's power exceeds our expectations.  He has more than enough power to accomplish His purpose in our lives.  God has overcome death for us by giving us His Son Jesus Christ.  There is no temptation, no circumstance, no trial, no financial strain, no sickness, no difficulty that God cannot overtake.  He has the power to transcend all of our weaknesses.  He will not be disturbed by things that disturb us.  He will not be shaken and He will not worry.
It is through God's power that we find strength to live when everything looks grim.  God's power gives us victory in the battles we face.  The power of the Gospel has conquered the grave and set us up for life in eternity.  Only One power can set us free, give us a reason to live, and something to look forward to beyond our last breath.
Make sure Jesus is the Lord of your life today, so you can experience the power of God in your life too!  Here is a link to a devotional so you can read more… Your Table is Ready
Dear Father God, My treasure is in You.  I pray the fragrance my life leaves in a room will be sweet.  May I always remember that I am a jar of clay, constantly in my Potter's hands.  You are the Potter and I am the clay.  Mold me and make me into all that You desire me to be.  I pray that I will live according to Your power and seek to show others who You are!
Priceless because of my Father,
https://thepricelessjourney.org/wp-content/uploads/2009/09/knossos018.jpg
540
720
Sarah
https://thepricelessjourney.org/wp-content/uploads/2021/11/priceless-journey-2021.png
Sarah
2009-09-01 12:13:36
2015-11-08 17:40:46
Jars of Clay